This is a collector's item: a vintage German Telefunken Echomixer in mint condition, totally-original and boxed. A testament to early sixties German engineering and build quality: all-discrete components and a great sound. Channel A is for unprocessed signals, Channels B & C pass through the spring reverb. It's a...Read more
Description
This is a collector's item: a vintage German Telefunken Echomixer in mint condition, totally-original and boxed.
A testament to early sixties German engineering and build quality: all-discrete components and a great sound.
Channel A is for unprocessed signals, Channels B & C pass through the spring reverb.
It's a very clean-sounding unit, and a great spring reverb sound - but overloading the inputs is also a good creative option.
It is in mint cosmetic condition and is sold as seen - we've not changed the plugs or touched it so have not been able to test, but we have no reason to suspect it won't work.
It has DIN sockets on the inputs - we can provide DIN-jack cables if required for £18 each - the output is on a short trailing DIN lead. We also have another immaculate unit that has been converted to 1/4" jack sockets - get in touch if interested.
The photo of the underside shows the two sliders that secure the spring for transport. Please note that this is a very sensitive spring unit and will need to be positioned away from vibrations and knocks.
As it is an EU 240v model, it will require a step-up transformer for use in countries with 100-110v mains supplies.
Spring reverbs are a great 'secret weapon' to have in the studio arsenal - not just for the 'boingy' effect as used by dub and reggae pioneers such as Lee 'Scratch' Perry, but also for adding that unmistakable classic shimmery vibe to electric guitars. It's a sound that lends itself well to modern production: the perfect treatment for overly-sterile  digital delays and reverbs and it can be heard all over today's music. Whether it's cutting-edge dubstep from Rusko, or a top pop mix engineer like Tom Elmhirst (who used vintage spring reverb all over the last Adele album), the sound of springs is everywhere right now (check Alabama Shakes' album, Boys & Girls).
Of course they sound great with guitars - but we've found they shine as a studio effect with whatever you put through them: keys, synths, vocals, loops, beats...  a character that is very had to replicate digitally and sounds great in the mix - almost plate-like (and of course you can always give it a little kick if things are getting too polite during the mix...).
Try using a little tape delay before sending to a spring reverb, or use a digital/plug-in reverb and send the wet output from that to the spring to add character.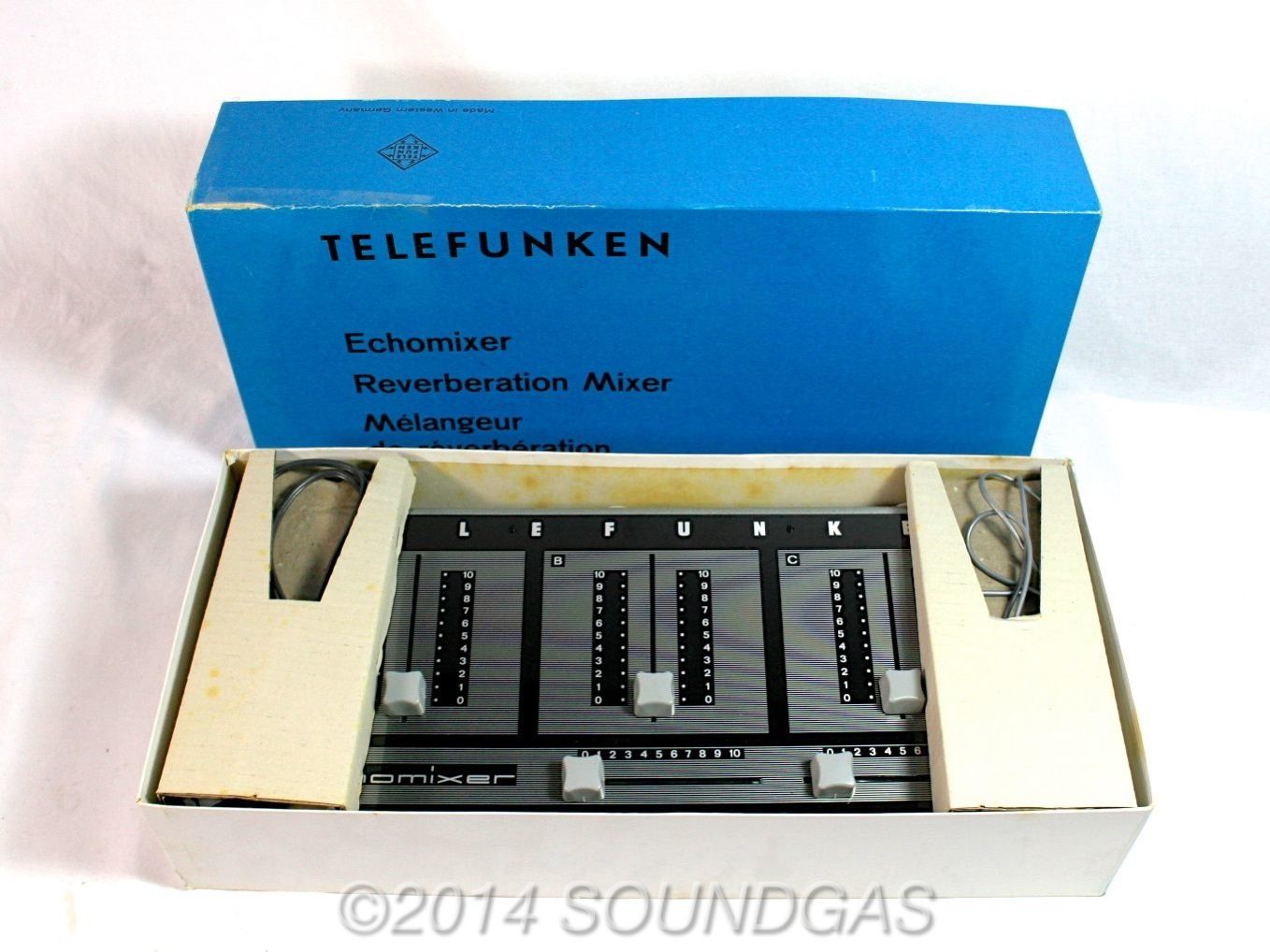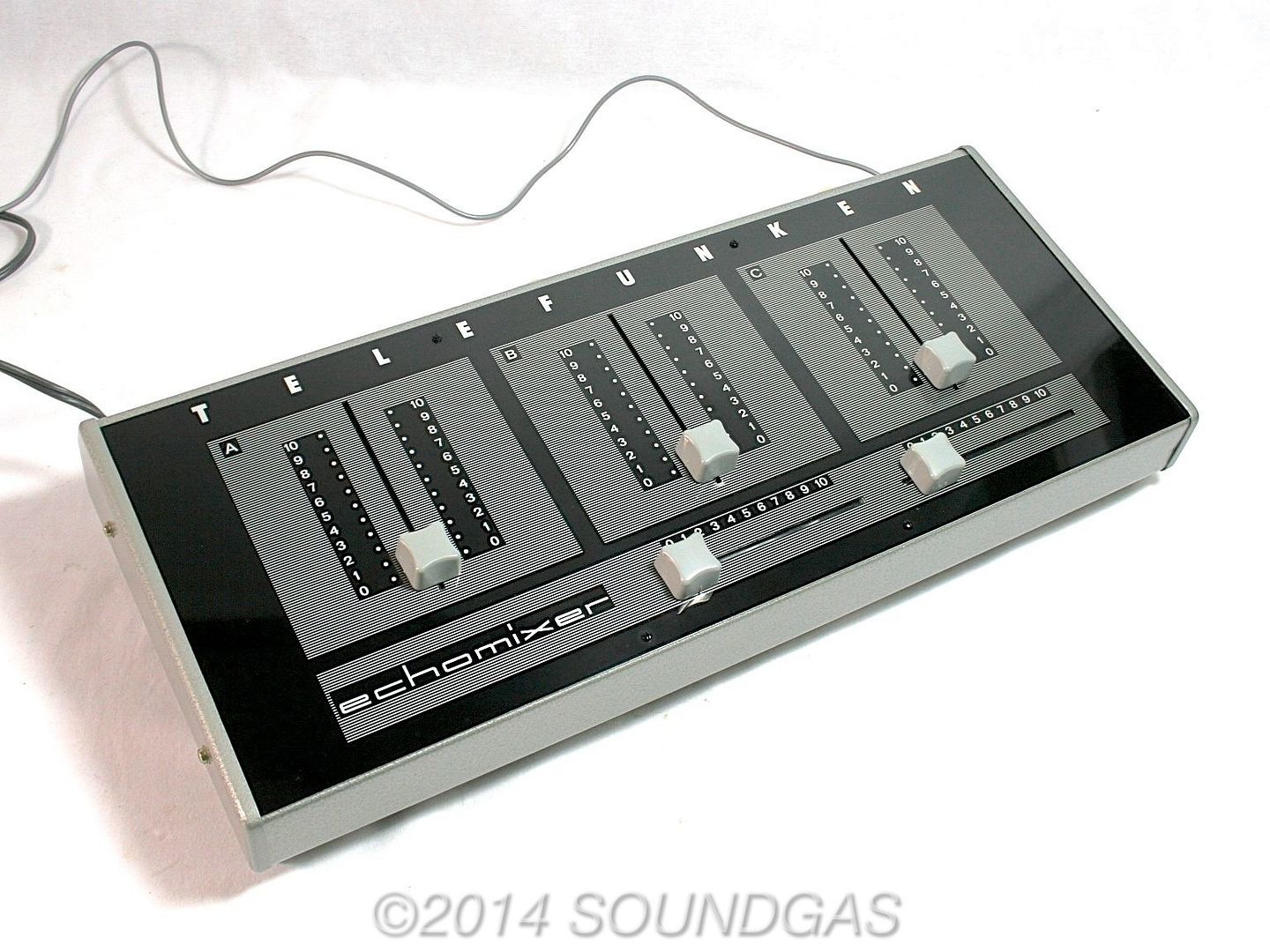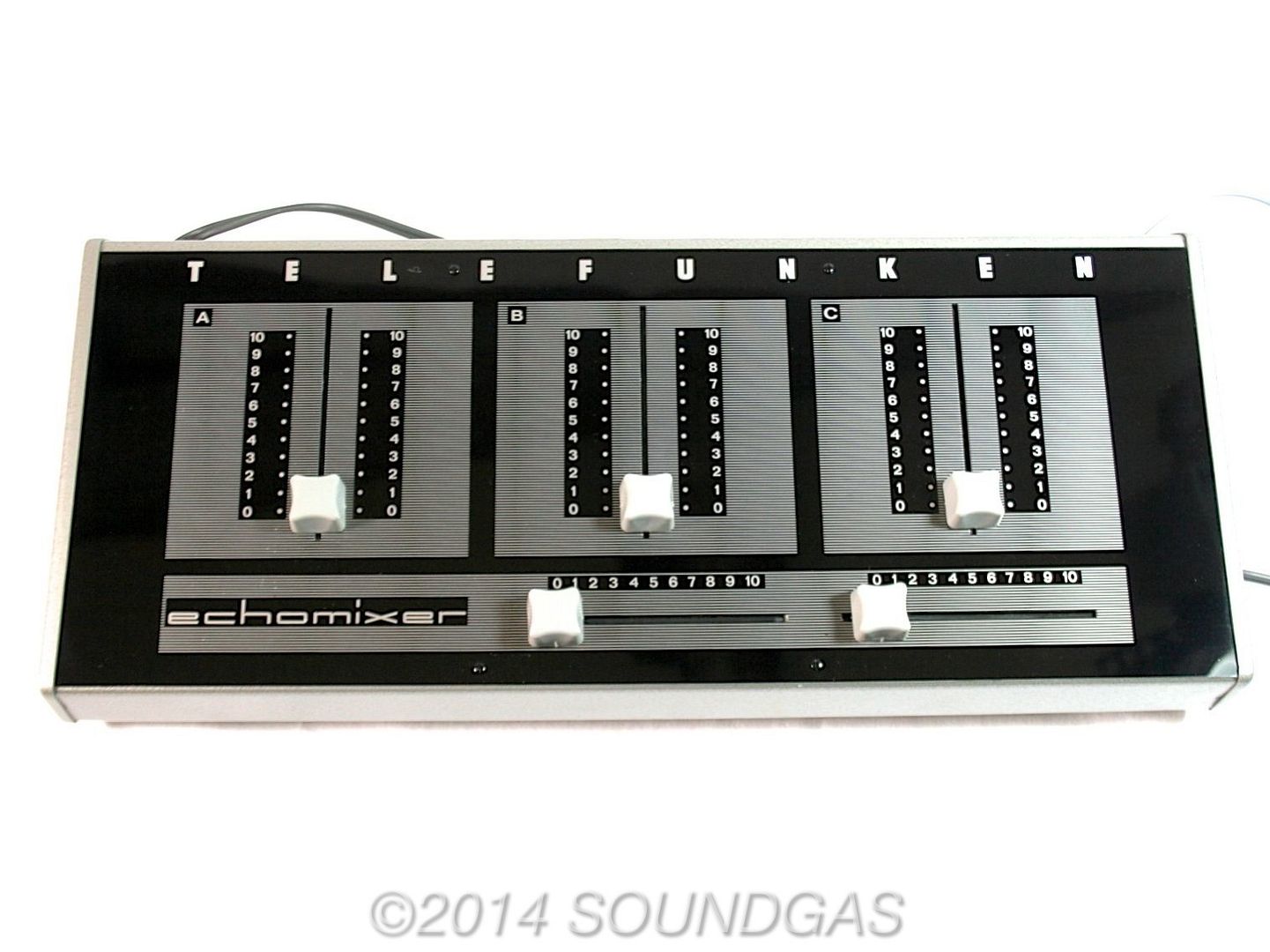 _gsrx_vers_526 (GS 6.6.6 (526))
_gsrx_vers_526 (GS 6.6.6 (526))
Tax (VAT)
Some of our gear will have VAT at 20% added in the UK/EU, but a lot of it won't. This should hopefully clarify the situation but if you have any questions then please get in touch.
ITEMS WITH VAT:
These items will have two prices visible: with and without the tax.
If you are buying in the UK/EU you will receive an invoice showing the tax component.
If you are buying these items outside the EU when you get to the check out and enter your shipping location you will be charged the ex-VAT price.
VAT-free sales are also possible to businesses within the EU with a valid VAT number. You will need to contact us in order to buy via this means.
ITEMS WITHOUT VAT:
Much of what we sell is classified as "Second Hand Goods" and so while we still pay some tax, there is no recoverable/deductible component for sales to any part of the world.
So, the price you see is the price you pay wherever you are.
ALSO NOTE:
Shipping charges are also subject to VAT at 20% within the UK/EU - this is included within the prices you see for shipping to those areas - it is not shown separately in the cart but will be shown on the VAT invoice you receive with your goods.
SHIPPING
We are very experienced at packing and shipping valuable and sensitive gear worldwide. Binson Echorecs, large valve amps, vintage synths, rare racks, and even a CS-80 or two - you name it, we've sent it and it has arrived in one piece and ready to play.
SHIPPING DISCOUNT ON MULTIPLE ITEMS:
We keep it simple: if you buy more than one item you only pay the shipping on the item that has the highest shipping cost. This is the same no matter how many items you buy together (so the more you buy together, the bigger your shipping discount). If you check all the items out all together this will be calculated automatically at checkout. However, if you make an order and then wish to add to it before it ships please get in touch and we will refund the shipping on the item(s) that are cheaper to ship.
Note that this also allows you to purchase add on items such as transformers and other accessories, and also t-shirts and other merch, without paying any extra shipping on them.
=====
CAN I COLLECT MY GEAR (and save on shipping?)
Yes! If you want to use this option either get in touch before you purchase, or contact us afterwards and we will just refund you the shipping. Note that collection is by appointment only and only during weekday office hours.
====
MORE SHIPPING INFO:
The shipping prices for our gear vary considerably depending on the type of gear, value and destination. To see shipping costs put the item you are interested in the cart and then either use the shipping estimator or go into the check out process. Or just contact us and we'll tell you what you need to know.
It is a fact that, with vintage items, there are going to be times when gear arrives in need of some adjustment or calibration, and some times a piece of gear that was working 100% just chooses the day after arriving for a new fault to develop. However, having been working with sensitive vintage gear for many years, we are very experienced at dealing with these occurrences and will always work with you and get the problem solved as quickly and painlessly as possible.
Note that we have have not entered automatic shipping for every country. The countries we ship to most often will have shipping rates and we are in the process of adding more shipping fees to the check out process. But if you are looking at an item that doesn't have the fee information you need then please use the contact page or call on +44 1773 856475.
Which carriers do we use?
We usually use Royal Mail, UPS and DPD/Interlink - it depends on the item and destination as to which is the most economical. If you have a preference then we should be able to accommodate it (but we may need to pass on any additional costs) - just let us know what you need.